DECODING THE CONTRACEPTIVE PUZZLE
FIND THE RIGHT ONE FOR YOU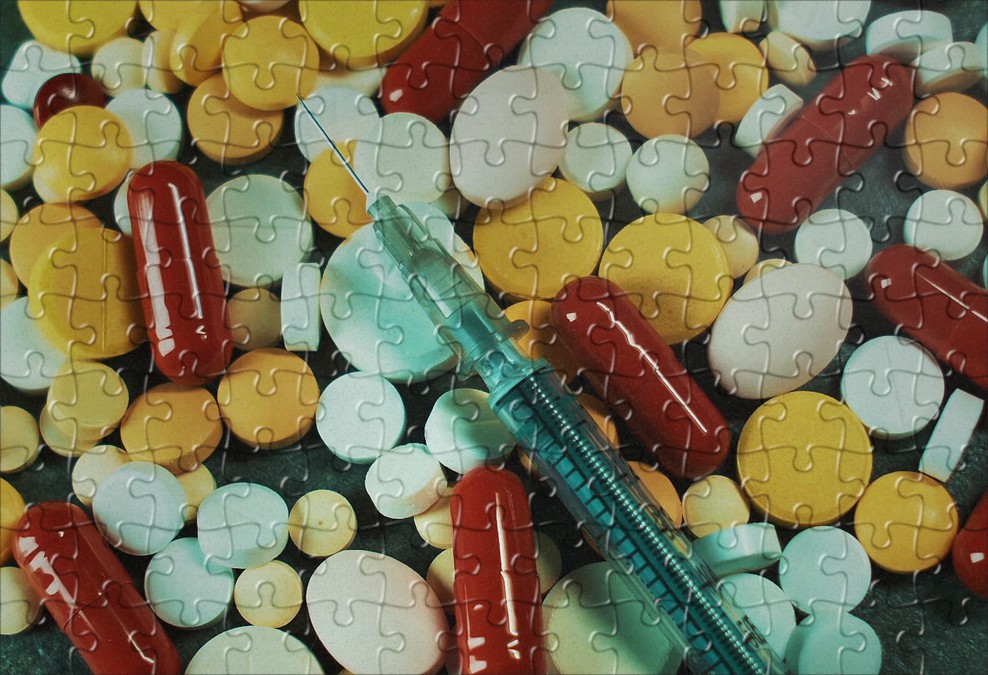 Contraception is a method of preventing pregnancy. Contraceptive is anything that helps prevent pregnancy. With continuing medical and technological advances, this field, like any other is getting more innovative and more complicated.
The amount of methods available now compared to what was available just 20 years ago is mind-boggling. Though these methods are approved and sanctioned by the government in most countries does not mean that they are necessarily right for you.
Everyone is unique. What works for one woman or man might not necessarily work for the other. Ultimately it is your life and your health. You need to make informed choices. Don't let others, including your doctor decide what is good for you. Be informed and be a partner in your health care, not a passive receiver.
We will not go into a debate over the ethical issues involving the use of contraceptives. That is not my area of interest or expertise. We will stick to the medical aspect of things and work under the assumption that we are dealing with responsible adults who can make informed decisions about their lives.
In this article, I will touch on the following topics:
What kind of contraceptive are there and how they work.
What are the pros and cons of each contraceptive method.
How effective is each method?
What are the effects of contraceptives on a female body.
Are there natural any alternatives to contemporary contraceptives.
LET'S START WHERE IT ALL BEGINS
A woman can get pregnant if a man's sperm reaches one of her eggs (ova). Contraception tries to stop this sperm from reaching the ova mainly through these following means:
Keeping the egg and sperm apart
Stopping egg production
Stopping the combined sperm and fertilized egg from attaching to the lining of the womb
BIRTH CONTROL OPTIONS
Birth control options are available for both men and women and can be divided into two main categories:
Permanent Contraception
Temporary Contraception
PERMANENT CONTRACEPTION
Believe it or not, permanent contraception is a highly popular method. In fact, in United States it is the second most popular choice after birth control pills.
VASECTOMY

Besides withdrawal and condoms, vasectomy is the only other birth control method available for men. Vasectomy is a permanent birth control procedure where a small incision is made in the upper part of the man's scrotum. The two tubes (vas deferens) that carry sperm into the semen are cut apart and then tied off. The incision is closed with stitches.

Vasectomies are often performed in a surgeon's office. You are awake, and the doctor will use local anesthesia to numb the area. After the procedure, you will still produce semen, but it will be free of sperm and will not cause pregnancy.

TUBAL LIGATION

Tubal ligation (or tubal sterilization) is a surgical procedure to permanently sterilize a woman by preventing an egg from traveling to the uterus. It also blocks sperm from being able to enter the fallopian tube where fertilization normally occurs.

This permanent birth control method is performed in a hospital under some form of anesthesia. During these procedures, one or two small incisions are made in the abdomen. The fallopian tubes are clipped, tied, and/or cauterized, thus permanently sealed shut. The incision is then closed with stitches. A mini- laparotomy (typically performed after childbirth) and laparoscopic sterilization are the two most common tubal ligation procedures.

NON-SURGICAL PERMANENT BIRTH CONTROL

Hysteroscopic sterilization is a "less" invasive, non-surgical alternative to tubal ligation. This option prevents conception by "plugging up" the fallopian tubes. Small metal spring inserts are placed in the fallopian tubes. These inserts will trigger tissue to build up around them, eventually blocking the entry way for sperm.

Hysteroscopic sterilization usually takes place in a doctor's office, only takes about 30 minutes, and doesn't require you to have anesthesia. You don't have any scars and most women can return to their normal activities within 24 hours.
TEMPORARY CONTRACEPTION
We will ivide temporary contraceptives into the following categories based on their method of use.
LONG-ACTING REVERSIBLE CONTRACEPTIVES / LARC

These include the following:
SHORT-ACTING HORMONAL METHODS

The Combination Pill & Mini Pill


How does it work: The combination pill known as THE PILL contains both estrogen and progestin and prevents pregnancy by stopping the ovaries from releasing eggs and thickening the cervical mucus which prevents sperm from reaching the egg. 

The progestin only pill known as the "Mini-Pill" prevents pregnancy by thickening the cervical mucus, but rarely prevents the ovaries from releasing eggs. 

How long does it last: The pill needs to be taken daily. Missing the pill cause pregnancy.

How does it affect periods: You may experience irregular spotting or bleeding during the first few months of taking the birth control pill. This is more common when you are taking progestin-only pills (the 'mini-pill'), compared to combination pills that contain estrogen and progestin. It is also more common to have spotting when taking a 'monophasic' pill (same dose of hormones every day), compared to a 'triphasic' pill (different dosages over the cycle). Spotting can also result from forgetting to take a pill, or taking it late. Taking your pill even a few hours later than normal can cause spotting, especially with the progestin-only pill.

How does it affect fertility: Your fertility is supposed to return to normal within a few weeks of discontinuing the use.

How it is used: The Pill and Mini-Pill become effective 7 days after use begins unless they are taken on the first day of your period, in which case they become effective immediately.  The Pill must be taken every day at almost exactly the same time or it may not prevent pregnancy.

Common side effects:

| | | |
| --- | --- | --- |
| Nausea | Weight gain | Sore or swollen breasts |
| Small amounts of blood or spotting between periods | Lighter periods | Mood changes |
| Abdominal pain | Chest pain | Severe headaches |
| Blurred vision | Swelling or aching in the legs and thighs | |

Contractive patch

How does it work: The birth control patch is a transdermal patch that releases the hormones estrogen and progestin to prevent pregnancy similar to how the pill works. You stick the patch to your skin for an entire week for three consecutive weeks followed by one week that is patch free.  Like the Pill, the patch becomes effective 7 days after use begins unless it is started on the first day of your period, then it becomes effective immediately. 

How long does it last: While the patch needs to be replaced weekly as opposed to the daily regimen of taking the Pill, it can cause pregnancy if it becomes loose or falls off or if it is not replaced on time.

How does it affect periods: You may experience irregular spotting or bleeding during the first few months of using the patch. Some women experience heavy bleeding, while others experience lighter flow.

How does it affect fertility: Your fertility is supposed to return to normal within a few weeks of discontinuing the use.

How it is used: It is a 5 x 5 inch patch that you apply on any part of the skin that is dry and clean.

Common side effects:

| | | |
| --- | --- | --- |
| Acne | Bleeding or spotting between periods | Diarrhea |
| Fatigue | Feeling dizzy | Fluid retention |
| Headache | Irritated skin at the patch site | Menstrual cramps |
| Mood swings | Muscle cramps or spasms | Nausea |
| Pain in the abdomen | Tenderness or pain in the breasts | Vaginal discharge |
| Vomiting | Weight gain | Blood clots |
| Gallbladder disease | Heart attack | High blood pressure |
| Liver cancer | stroke | |

Contraceptive ring / NuvaRing

How does it work: This small, flexible ring is inserted high in the vagina, and releases estrogen and progestin, which prevent ovulation. The vaginal ring is usually left in for three weeks, and then removed for a week to allow menstruation to occur but it can be used continuously or in an extended fashion with a new ring every month. Spotting between periods may happen, particularly in the first three months.

How long does it last: It needs to be replaced every month.

How does it affect periods: You may experience irregular spotting or bleeding during the first few months of using the ring. Some women experience heavy bleeding, while others experience lighter flow.

How does it affect fertility: Your fertility is supposed to return to normal within a few weeks of discontinuing the use.

How it is used: It is a 5 x 5-inch patch that you apply on any part of the skin that is dry and clean.

Common side effects:

| | | |
| --- | --- | --- |
| Vaginal infections & irritation | Vaginal itching or discharge | Headache |
| Nausea | Vomiting | Bloating |
| Stomach cramps | Changes in weight or appetite | Breast pain/tenderness/swelling |
| Headache | Nervousness | Dizziness |
| Fatigue | Freckles or darkening of facial skin | Increased hair growth (all over the body) |
| Loss of scalp hair | Blurred vision | Vaginal itching or discharge |
| Changes in your menstrual periods | Decreased sex drive | |
BARRIER METHODS
CHEMICAL METHODS

Spermicides


How does it work: Spermicides is a foam, jelly, or tablet which works by killing sperm inside the vagina. They do this because they contain a spermicide – an agent that attacks sperm.

How long does it last: It is used once for each act of sexual intercourse. If the intimacy session happens to go on longer, a top-up dose of spermicide is inserted.

How does it affect periods: It doesn't affect periods.

How does it affect fertility: It doesn't affect fertility.

How it is used: Chemical contraceptives are used in one of the two ways.

On their own: A spermicide (usually in the form of a foam, jelly or tablet) is inserted into the vagina about half an hour before having sex.
It is used along with a barrier method, such as with condom, sponge, or diaphragm. The spermicidal jelly or cream is smeared onto the diaphragm or cap before putting the device inside. This 'seals the edges' and makes it less likely that the sperm will get past the barrier.

Less than common side effects:

| | | |
| --- | --- | --- |
| Skin rash | Redness | Persistent itching |
| irritation | Toxic shock syndrome | |
MY TAKE ON IT
This is mind-boggling amount of information and by no means an easy subject to digest. People hold fervent views on this topic and often refuse to listen to any other opinion than their own.
I have no problem with people having strong opinions. I, myself, am a very opinionated person and passionately defend whatever I believe in.
But don't you think it is irresponsible to discredit facts and sense just because it doesn't align with your opinion?
I have laid out all the different contraceptive methods here for you along with their common side effects. This is the simplest I could present a very complex topic.
Simply put, this topic is a battle between 'convenience' and 'correctness'.
What do I mean by that?
Our contemporary lifestyle is such that we are automatically inclined to choose what is convenient for us as opposed to what is good for us. We know microwavable food, take outs, bottled drinks etc are not good for us, but they are convenient so they are a big part of many people's lives.
The same goes for everything in life including contraceptives. As I mentioned at the beginning of the article, I am only going to discuss the medical and scientific aspect of this topic. My take on this is what the research and facts present…All contraceptive methods, excluding the barrier method, are harmful to human health, more so female health.
Research suggests that women who use LARC and Hormonal contraceptives have increased risk of developing breast and cervical cancer compared to those who don't use these methods.
Our bodies are created with a perfect balance and rhythm. Any time you introduce hormones into your body—even if they are natural hormones which your body is already producing like estrogen and progesterone—you upset that perfect balance.
What do you think an imbalanced body would do?
It would react!
Now, call it the wonder or the curse…each female body would react differently. No one can claim that a woman would react this particular way to a contraceptive! This is why you have a huge list of 'common side effects' for each method. And mind you, these are 'common side effects', not less-common or rare effects on people's bodies.
I love statistics. You can see correlations that are otherwise down-played by big pharmas who stand to profit from their products and our misery.
If you look at just last 20 years and study only 2 variables—invasive / hormonal contraceptive & increased cases of breast and cervical cancer—you won't insist on any further proof.
My take on this matter is straight forward…
IUD, IUS, implants, injections, pills, patches, and rings are highly destructive to a woman's health.
No two females are the same. You can't predict what side effects you will have, either now or later. Are you that insignificant that you are willing to take a chance?!
Short-term use of hormonal contraceptives has long lasting effects on the body, what do you think long-term use does to women?
You cannot tell how your body will react tomorrow, then how about 3 years from now? 30 years from now?
The scariest part is that this damage to your body is irreversible. The effects on the body are wide-ranging. Some of which include…
Headaches
Irregular bleeding or spotting
Nausea
Breast tenderness
acne
Weight gain
Metabolism shift
Water retention
Mood swings
Blood clots
Cancer
What do you think even the simples of these side effects do to a woman's emotional health?
Don't you think it takes a toll on her relationships? You bet it does!
I have seen so many wonderful women suffer daily because of the contraceptives they use. It takes months for their bodies to go back to some semblance of normalcy after discontinuing the use.
It is a gamble and unfortunately there is no winner. Except the big pharma who make big financial gains while the masses suffer.
My responsibility is to pass on the right information to you. What you do with it is your business. All I will tell you…you are not that inconsequential to make haphazard decisions about your health.
That being said, I will provide some natural contraceptive methods you can use. Yes, they might not be as effective in preventing pregnancy as some other ones, but they are safe.
NATURAL BIRTH CONTROL METHODS
RHYTHM METHOD

The rhythm method is where your previous menstrual cycles are tracked on a calendar, and this information is used to predict future ovulation dates. In the rhythm method you abstain from sex (periodic abstinence) during your most fertile days. So, it is a natural contraceptive method with no interference to your hormones, without the use of any internal or external device, or any invasive technique. It is also known as Fertility Awareness Method or FAM.

Sure, it is not as effective as the other form of contraceptives in the short run. But over long time, this is one of the safest and healthiest methods for your body.

WITHDRAWAL METHOD

Withdrawal is a birth control method when the penis is removed from the vagina before ejaculation. People have complained that it is messy, but like with everything else, practice makes you perfect. All you need is an extra sheet under you and plenty of napkins handy.

BREASTFEEDING

The risk of pregnancy is 1 in 50 for women who:

gave birth less than 6 months ago
are breastfeeding exclusively (no formula, no solid food, only breast milk)
haven't had a period since giving birth

This is sometimes referred to as lactational infertility.

BASAL BODY TEMPERATURE

The basal body temperature method involves observing a woman's temperature every morning. Because a woman's temperature drops about 1°F 12 to 24 hours before her ovary releases an egg, this indicates a period of high fertility. You should abstain from intercourse during this time if you're avoiding pregnancy. This period lasts from temperature drop until 48 to 72 hours after it returns to normal.
HERBS THAT MAY PREVENT PREGNANCY
Most medicines were once derived from natural herbs until science discovered similar synthetic formulas. Herbs are hands-down preferable to chemical based agents, synthetic hormones, and other invasive methods of birth control.
Some herbs may contain agents that induce abortion and cause miscarriage. Some herbs may affect the body and produce some of the same side effects as hormonal birth control.
These are some of the herbs that have been used for centuries to prevent pregnancy:
Stoneseed Root—
Native Americans used to drink a cold infusion and inhale the smoke of Stoneseed root to induce permanent sterility. The root was steeped in cold water for hours and then ingested daily for six months at a time.


Thistle—
supposedly promote temporary sterility. They were boiled in water to create tea and consumed by women in the Quinault tribe.


Wild Carrot Seed—
also known as Queen Anne's lace is used as birth control and traces its roots to India. Women in certain parts of India eat a teaspoon of wild carrot seed immediately following sexual intercourse.


They then follow up with a teaspoon a day for the next 7 days to prevent fertilized eggs from implanting in the uterus and conception. It may also act as an abortive.
Researchers at the University of Illinois mention that some women in rural North Carolina are known to consume the seeds mixed into water to prevent pregnancy.

Apparently, chewing the seeds produces the most effective results.
HOW TO USE HERBAL BIRTH CONTROL
Herbs are potent agents. Just because they are natural does not mean they are safe for everyone and won't have any possible side effects. If you choose to try herbal birth control methods, make sure to consult with a health care practitioner. If you experience any side effects, the treatment may be simply discontinuing the use and using another herb.
Make sure to…
Follow all supplement instructions. Don't take more than recommended amount.
Track your usage and note down when you take the supplement, how much of the supplement you are taking, and any symptoms. This will help if you experience any side effects.
Read the labels and avoid any supplements that may contain toxic ingredients, which has been found in supplements manufactured in China, India or Mexico.
Last but not least, be an informed consumer. You are too valuable to let yourself be swayed by marketing propaganda. You don't have to believe what I am saying either. This is my perspective. It doesn't have to be yours.
However, I challenge you to seek knowledge from independent sources. Keep searching until you find the truth. And no matter what, don't choose convenience over health.